The 2013 Chrysler 300C vs. The 2013 Acura TL Base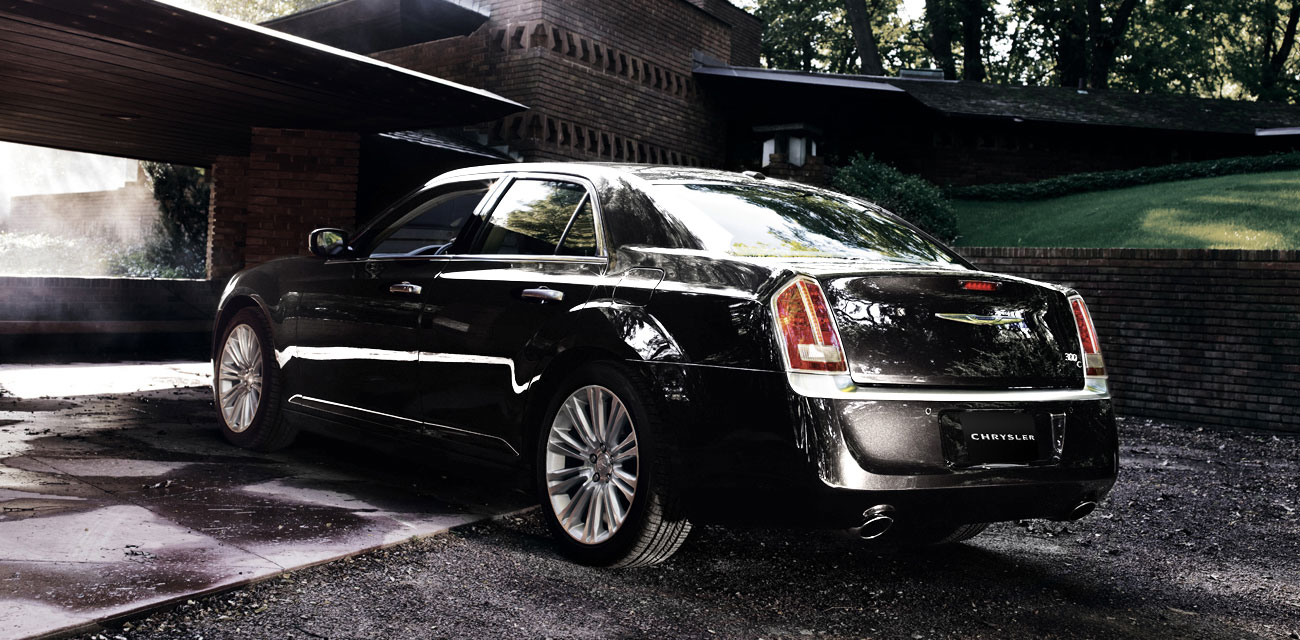 In recent years the Chrysler 300 has established itself as a serious contender in the luxury market, and it returns again this year to Grove Dodge in Spruce Grove, the local Chrysler dealer for the Edmonton area. Its refined cabin includes classic accents and all the first-rate luxury touches that you would expect from a top-class full-size luxury sedan, in addition to a host of advanced technology features. Beyond its welcoming, spacious cabin, the 2013 Chrysler 300 comes with a 3.6L V6 now standard on all but the abundantly powerful SRT8 trim. This winning combination of affordable luxury and commanding power make the Chrysler 300 a sure contender at the top of this competitive segment, but other options like the 2013 Acura TL Base offer a suitable alternative as well. Here's how these two luxury sedans look matched up against one another.
Interior Design and Convenience
Both the Chrysler 300C and the 2013 Acura TL Base come with 5 fine leather seats and a host of standard amenities that are expected to be present in vehicles of this class, including:
· Standard dual zone air conditioning
· Cruise control with steering wheel controls
· Steering wheel audio controls
· MP3 capabilities
· 12V power outlets
· Satellite Radio
Buyers of both of these vehicles will also have front-seat heated cushions for both passenger and driver, but Chrysler 300 passengers will enjoy the added comfort of rear-heated seats. Once you start to look at these models up close, these kind of details start adding up. The 300C's heated and cooling cup holder, added lumbar support, and power adjustable pedals are all lacking in the Acura TL Base, and the 300C's authentic wood console insert, instrument panel insert, and door panel insert simply outclass the Acura TL Base. Add to that a passenger volume of 3010 L, 229 L more than the Acura TL Base, and it's clear that why the 2013 Chrysler 300 is in a league of its own.
Performance Capacity
While the luxury experience inside the cabin is usually the number one concern of buyers in this segment, it's worth considering what's going on under the hood in these models, and once again the 300C bests the Acura TL Base. While both of these models run on V6 engines, the 300C bursts out of the gates with 300 kW and 264 n-M of torque, beating out its Acura competition by 20 kW and 10 n-M, while still maintaining a higher fuel economy on the highway at 6.4L/100 km.
The 2013 Chrysler 300C is at Grove Dodge!
The luxury dream is alive and well, and it's available now at Grove Dodge in Spruce Grove. Located at 200 Saint Matthews Avenue, drivers in the Edmonton area are welcome to stop in and check out our selection of 2013 Chrysler 300 models, and to test drive a 2013 Chrysler 300C today!